1 November 2 0 0 0 – Fine Choice was born.
We looked nothing like we do today… our products, team of four and place of operation have revolutionised.  Over two decades the business has transformed, and transformed again. One thing that has remained the same is the family that stands behind the brand …. oh and coffee. Our love for coffee and our end to end offering to our customers for their complete coffee set up. 
We were one of the first companies to offer automatic coffee machines to the domestic market.  Not only automatic coffee machines, high end automatic coffee machines.  It took a lot of convincing the customer.  Never before were they asked to spend $000's on a kitchen appliance.  At the time it was seen to be obscene.  After showcasing the coffee machines at multiple home shows and events and, after facilitating multiple in-home demonstrations (that personalised touch), we had gained the trust of a handful. From there, loyalty and word of mouth began to spread. It was a 'thing' to have your own coffee machine at home. What a treat to be able to offer guests a cappuccino in the comfort of your own home. 
20 years later we have defied the odds, with over 1000 active customers across SA/ NT, both household and commercial, using automatic bean-to-cup coffee machines and many of those being loyal, repeat customers, who regularly trade in and upgrade to the latest in automatic coffee machine technologies. 
Our team of 9 today is more like a family… nothing brings people closer together than coffee! Everyday is a new day, we meet new people and come up against new scenarios. We've worked through the events of 2020 to come out stronger on the other side, a little http://asnu.com.au/levitra-20mg/ more tired, but stronger none the less.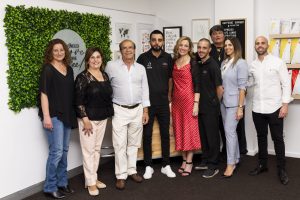 Our three directors should be proud of their achievements, and persisting through the ups and downs to get to where Fine Choice Coffee Solutions is today.  We strive to go above and beyond for our customers, often going beyond our scope to please the customer. But that's ok, because we love what we do! Working here doesn't feel like a job. FCCS has integrated into our lives and we are thankful everyday for the opportunity to get up and go to a place and do what we do because we want to. The pandemic couldn't stop us… so what's next!
After a handful of showroom upgrades, websites, and a brand change – we look forward to taking the coffee world (SA's small little coffee world) by storm.. we want to be known as the go to coffee solution company and we hope that all of you out there reading this will in some way assist us to get to that goal. Over the coming months we will be adding new products to our online store and there will be different promotions happening via our social media avenues, Instagram and Facebook. 
Finally, we would like to invite you to our open day event Friday 6th November in our Gilbert Street showroom where there will be cake, coffee, music, and gifts for attendees, plus save 10% on all accessories and consumables when you shop instore – drop in anytime from 10am, see you there! 
Thank you for reading – HAPPY BIRTHDAY TO US! If you'd like to join in the celebrations, be sure to follow us on Instagram where we will be posting daily giveaways as a part of our Celebrating 20 years in 20 days promotion 😀